I finally got this artbook!!
This book is pretty big, so I couldn't fit the whole thing in my webcam picture. I think it's around 40pages. The pictures are beautiful~ but once again, every single picture is on the internet, and there's nothing new in it at all. The book is mostly dominated by President-Violent (暴力社长), rosen (rosene) and neon (雪桜桜). I'm a little disappointed that KD only has one featured picture even though they listed him as one of the 'artists' of the book.
The book is nicely laid out with four movements: Original, Vocaloid, Touhou and Misc. I've noticed that when you flip through the pages, it actually goes 'Movement 1: Original, Movement 3: Touhou, Movement 2: Vocaloids, Movement 4: Misc' and noticed a few typos:O Actually I've noticed a few typos in a few other doujin I have...
Though the pages feel nice, the quality isn't that great. You can see all the scratches on the black pages and on the cover. It kills me that the middle isn't stapled properly and that some of the pictures aren't absurdres and pixelated.
This is the picture my friend put on facebook a few hours before he gave me the book... at least you can see the full cover T^T I heard it retailed for $20, and even though I got it for free, I think it is worth the purchase *adds to collection*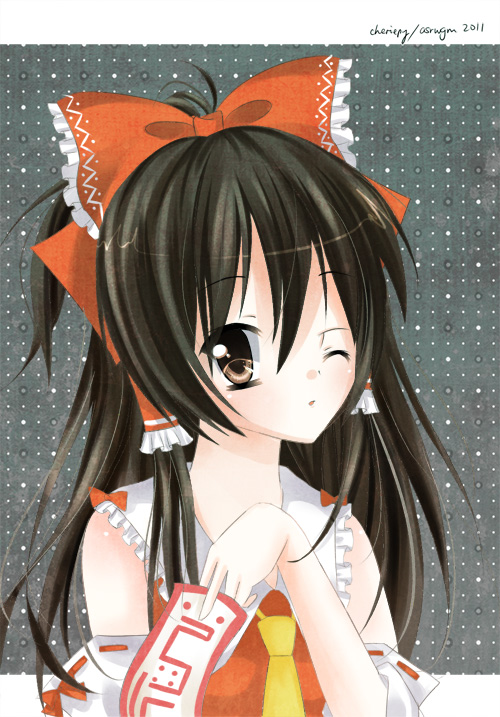 Oh yeah, finished this little bit off today~~